Total Massacre, Self-titled, 180-gram Vinyl
$

15.00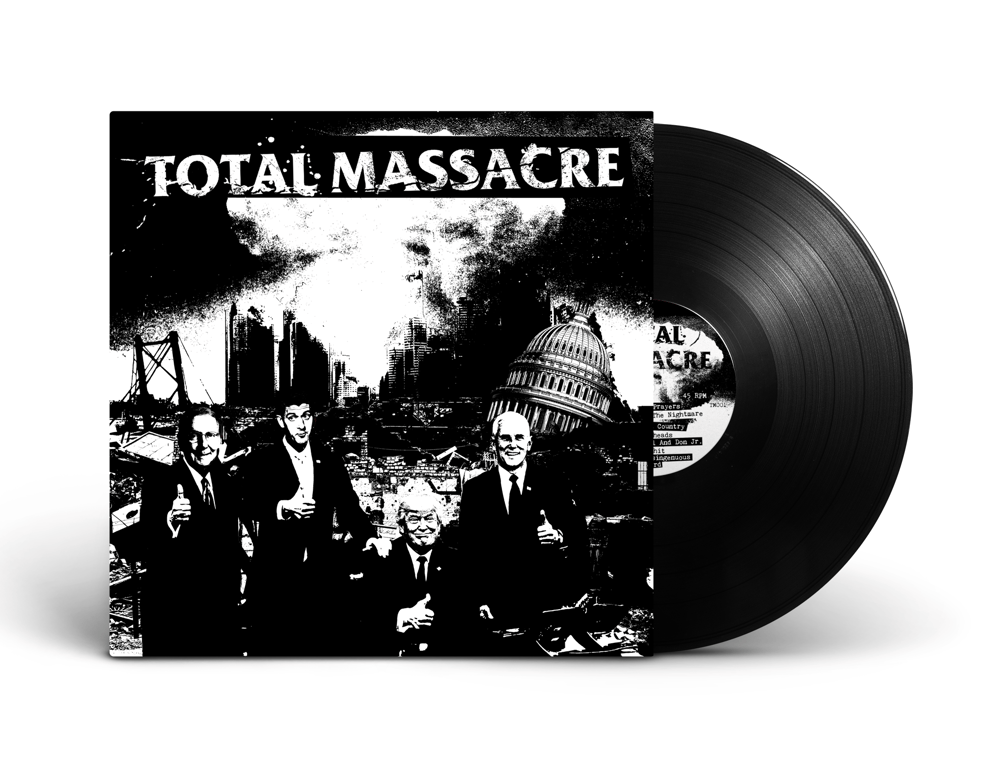 Limited to 500 units.
Our debut full-length, the way it was meant to be heard and seen: on 180 gram vinyl, and with the proper cover art. Digital files and streaming services are very convenient, but vinyl was what we aimed for when we began recording this album.
This album was tracked at our home base of Beer City Studios in Van Nuys, California, by our friend and engineer Mike Wendland. It was then mixed by our very own Jeff Massacre. The mix was then shipped to Jason Livermore at The Blasting Room to create not only a master optimized for digital release, but also an additional less-compressed master to be used for cutting this vinyl edition.
The vinyl lacquer was cut by David Cheppa at Plush Vinyl Mastering as 45-rpm discs, and with an adjusted track sequence to better fit the experience of playing the album as two separate sides.
It was printed and pressed in to 180 gram discs right here in Los Angeles, CA at Rainbo Records (you can watch some of that process here), and includes an inner sleeve containing liner notes, lyrics, and band photography by Eden Kittiver. Every panel of artwork was designed by our singer himself, Cap'n No Fun.
We took special care making this record, and we hope you like it.
And hey, because we know you hate engaging in capitalism as much as we do, we'll toss a few free Total Massacre extras in with every order.